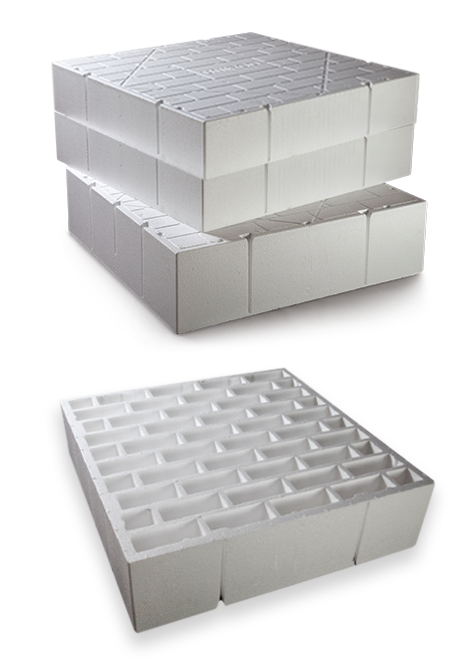 Waffle Pods are the stronger, smarter and more responsive way to construct concrete slabs, ensuring your project is using less concrete for maximum profitability.
Unipod® waffle pods are a stronger, more reliable and cost-efficient way to build concrete slabs for residential and commercial construction in Victoria. Utilising state of the art engineering, the unique brick pattern of the Unipod system has been designed for superior strength in foundations, more efficient construction and insulation, and for a more sustainable solution to concrete slab construction. Made from lightweight moulded polystyrene, you are able to handle and install with ease, allowing concrete to be to poured on schedule.

DOWNLOAD BROCHURE
Unipod® has a strict Quality Assurance program to ensure only high-quality pods are delivered to site's around Melbourne. Strength testing is conducted hourly and at 5 days post-curing. Our EPS pods are not dispatched unless they meet strength testing criteria.
This helps you avoid unwanted costs due to pod failure in concrete slabs, and worksite injuries. To uphold waffle pod standards in Australia, we're a proud member of Waffle Pod Manufacturers of Australia.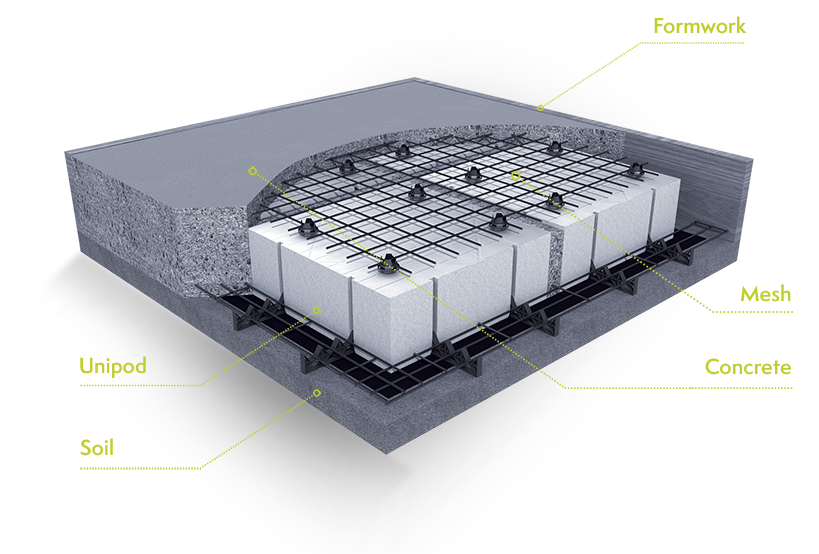 Sizes
Waffle Pod sizes come in 3 standard thicknesses measuring 1090mm
square, or can be custom made to suit your EPS Waffle Pod slab design.
Suitable for "M" soil classification sites.
Suitable for "H" soil classification sites.
Suitable for "E" soil classification sites.
Custom sizes to suit any project.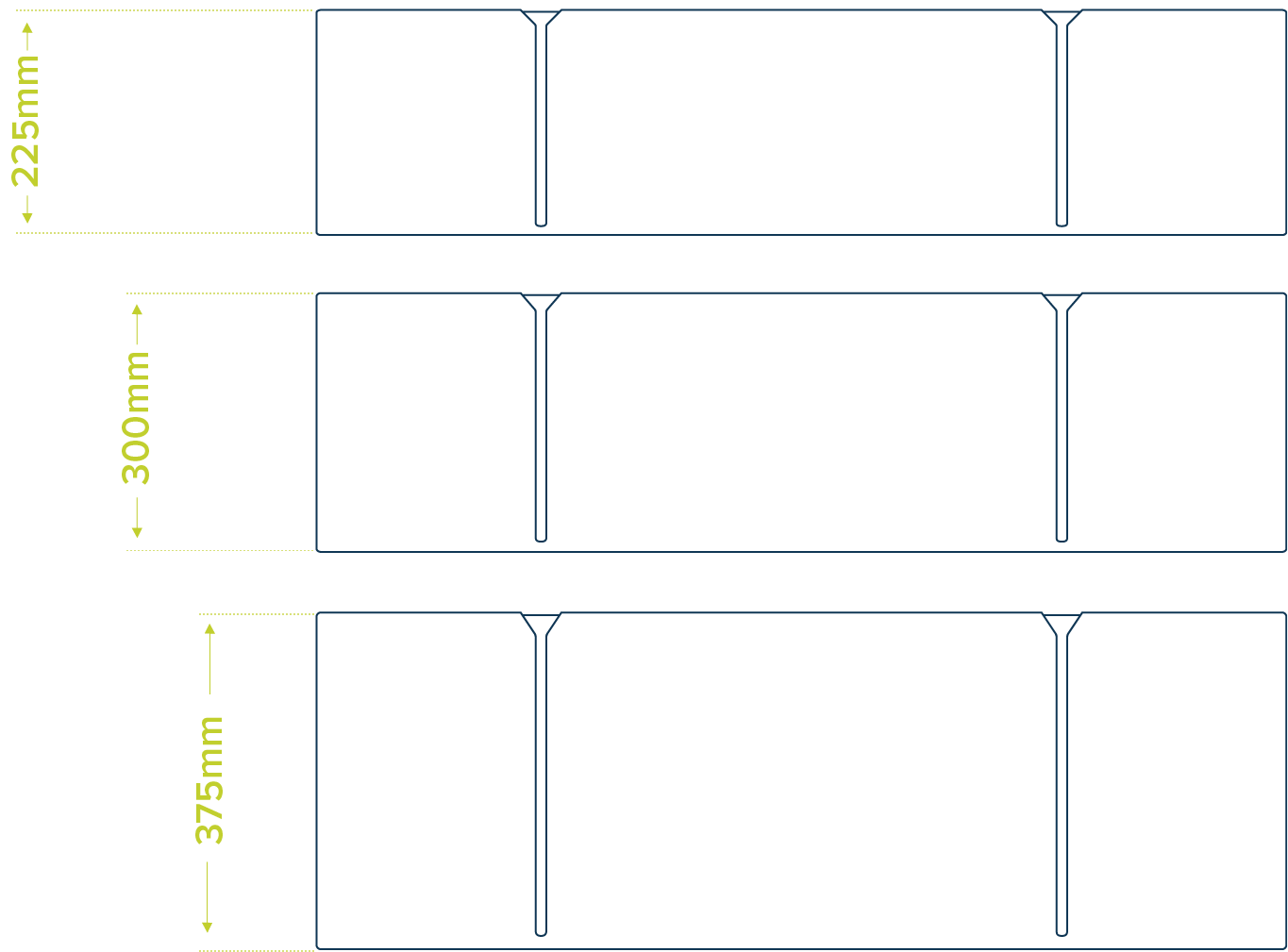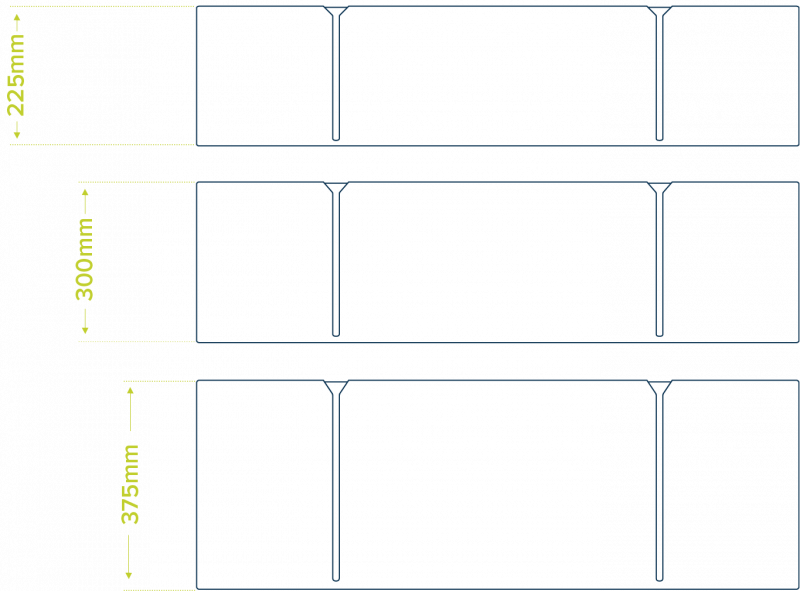 Sustianable, with no waste in production

Flexible in design and shape

Extremely lightweight for easy handling
Reduced construction times – more cost effectivele

Easily shaped on site or supplied prefabricated

Variety of waffle pod chairs & accessories

Resistant to termite infestation

Manufactured to Australian Standard

Reliable material performance

Custom grades and sizes available
Delivery
With a large fleet of trucks and premium delivery service in Victoria, you can ensure that schedules are met and waffle pod concrete slabs are poured on time.
Next day deliveries are available, please contact 1800 486 4763.
Price
EPS Waffle pod prices are calculated per pod and quantity required. You can select from our standard waffle pod sizes or customise your size & shape specific to your concrete slab design. We can provide pricing for single house slabs, to multiple residential dwellings with accessories.

For a detailed pricing take-off, please send through your information, drawings and requirements for a 100% obligation free estimate.